Back to all posts
Posted on
Student/Parent/Teacher Interviews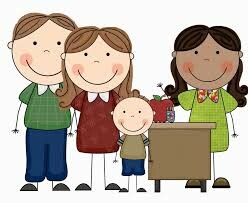 K - Gr. 6 parents please visit www.schoolinterviews.ca, enter event code b36h4 and follow the steps to book your interview/s. Online booking will be open from Thursday, March 5 at 3:00 pm until Friday, March 20 at 12:00 pm. If you have any questions or concerns please contact the office at 780-992-3058.
S/P/T Interviews will be held on Tuesday, March 24 from 4:30 - 7:30 pm and Wednesday, March 25 from 8:00 am - 2:30 pm (Kindergarten only) and 4:30 - 7:30 pm. Interviews for K - 6 will be individual and 10 minutes. There will be activities in the hallways to enjoy with your student before and/or after your interview.
For Junior High students: Interviews are held in the Student Gathering Space from 4:30 p.m. -7:30 p.m. on Tuesday, Oct 22nd and Wednesday, Oct 23rd, on a walk-in basis.  No appointment is necessary.  We ask that you keep conversations with each teacher to a maximum of 10 minutes.
Please remember to stop by the BOOK FAIR in the Learning Common!