Back to all posts
Posted on
Operation Christmas Child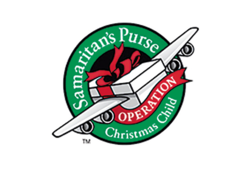 We would once again like to invite the Fultonvale families to join us in partnering with Operation Christmas Child, a charity which collects and distributes shoe boxes filled with gifts for children in need, all around the world!  We think it is a great opportunity for us to make a difference in the lives of children, who may have never received such a gift. If your family would like to participate through the school, simply email Ms. Prouse at tracey.prouse@eips.ca with the following information:
*Family Name
*Name and Class of your Oldest Child at FTV
*Number of Boxes Requested
Empty boxes along with pamphlets and labels are available in the front entryway of the school.  Boxes will be collected AFTER the Fall break this year so if you could please have filled boxes returned by Thursday, Nov. 21, we will make sure they are delivered to the distribution center. In addition to filling the box with age appropriate items, OCC asks that a $10 donation to help cover shipping. The Samaritan's Purse Website contains further information about the program as well as some good tips for packing your shoe boxes.
Check it out at www.samaritanspurse.ca.
We hope your family will appreciate the impact of such a program, not only for the children receiving the shoe boxes, but also for those packing them!