Back to School and Summer
To learn more about Back to School visit eips.ca
New Student?
Kindergarten classes start Tuesday, September 3 (staggered entry)
Nut aware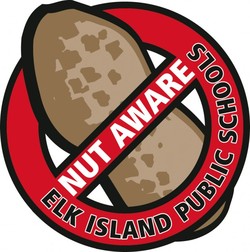 Fultonvale Elementary Junior High is a "NUT AWARE" school. Please help us keep all our students safe. Click the following link for more information and lists of alternative snacks and treats.
Nut Aware Information & Procedures
Tools for School
If you're a parent, or know of a parent, who needs help purchasing school supplies, we can help. EIPS has once again partnered with the United Way for the 2019-20 Tools for School campaign. Annually, Tools for School provides backpacks filled with school supplies to students in kindergarten to Grade 12 whose families have limited resources. When classes resume, the backpacks are respectfully distributed to students who've order them. To place an order, contact the EIPS Central Services office at 780-464-3477.
All families using EIPS Student Transportation services for the 2019-20 school year have received a tentative route schedule and the applicable invoice—transportation fees can be paid online by logging into the PowerSchool Parent Portal or at the EIPS Student Transportation office.
Haven't registered for Student Transportation yet? There's still time.
Contact Student Transportation at 780-417-8151.
Bus passes and updated route information are mailed to families in August.
Still have questions about school startup?
Contact the EIPS Central Services office at 780-464-3477 or visit www.eips.ca for more information about back to school.
We look forward to a great year ahead and seeing all of our students back on September 3!